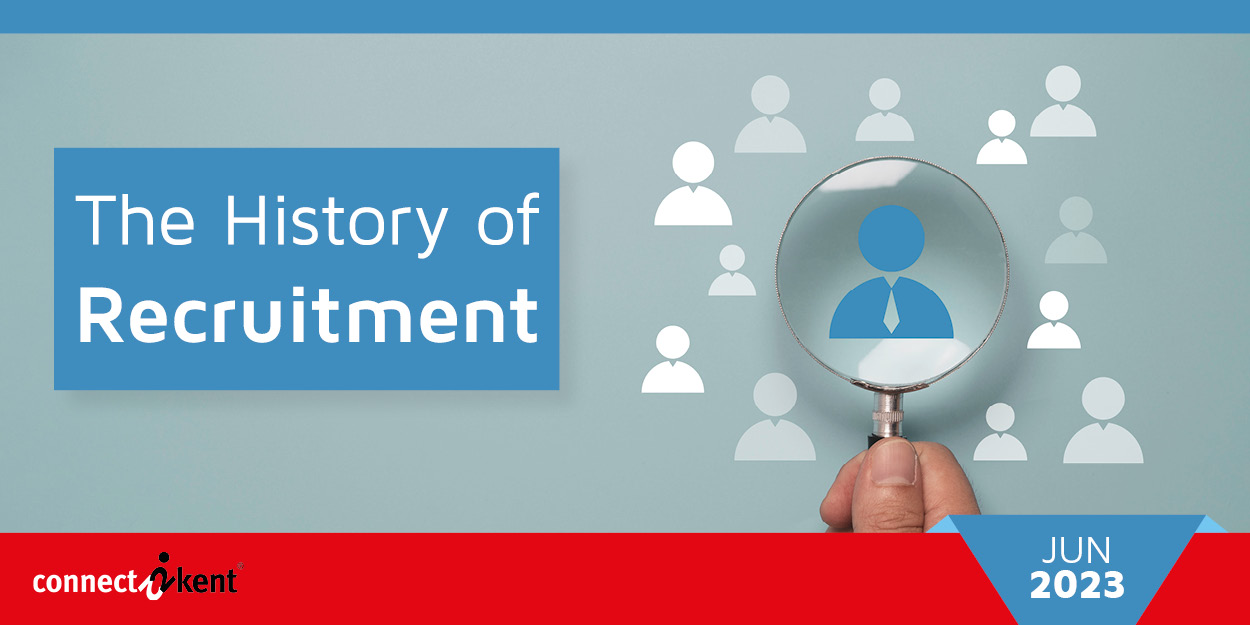 24 July 2023
The History of Recruitment by Connect2Kent
When you hear the word "recruitment" what comes to mind? The middleman in between a job seeker and the companies looking for employees and resumes? Recruitment has developed hugely over time, and the need for agencies has become clearer with technological developments and the fast-paced nature of the modern world.
Recruitment agencies were created from a lack of workers in 1939 when soldiers went to fight in WW2 leaving jobs unattended. The lack of men working in WW2 brought women into work and made recruitment agencies a necessity. Once WW2 came to an end, and the soldiers came back, this created a prospering job market which led to a high demand for recruitment agencies and employment agencies.
In the nineties, the internet took the world by storm. The days of using filing cabinets came to an end and looking for ads in the newspaper was left in the past with this new advancement. In 1994 Monster.com was established as well as other digital job boards. Online job advertising soon became the future of recruitment, shortly after following websites such as LinkedIn, Indeed and Glassdoor giving the job seeker a wide variety of choices and opportunities. Recruiters began creating online advertisements, looking for jobs, searching for candidates and storing data digitally.
Hight street recruiters began emerging which allowed people who were looking for work to walk in and seek help and advice from recruiters to land a job, however, this evolved when social media exploded. Recruiters did not have to wait for people to come to them; with the help of social media, recruiters are now able to connect with people they've never met and have access to an endless amount of candidates searching for work. They are now able to advertise in an efficient way to ensure that the candidates and companies they are working for are both satisfied.
Recruiting has evolved over time and has never been easier and more useful than today. In the past, recruiters faced many challenges because of their lack of resources, clients, and candidates. However, with modern networking and social media the process of recruiting has never been so targeted with the endless amount of job seekers and careers just a click away, recruiters are now able to efficiently match the perfect candidate to the right client.
We are proud of how far the industry has come and look forward to seeing what the future holds for recruitment.
If you're looking to grow in your career within a role that is unique to your abilities, contact us at 0808 281 9541 or email info@connect2staff.co.uk for more information.
Share this blog post
Why not subscribe to this blog and receive blog updates!
Subscribe